Hello, its me cody, just chilling, watching big brother after dark, thinking about my dream;z and that one girl, I would love to have dinner with, but I can see my life threw other peoples eye;z and all I wanna do is punch the shit out of myself with there body, I feel like a mob boss because of all the bitch;z that hate me now, mostly because of facebook, they have no idea and can;t understand, I;m not some normal person that can get pushed around, just because people think we are all the same and everyone in there family and friend;z list is trash like me, I changed my whole outlook on life, I stopped partying, or having fun with friend;z, now I have ex-friend;z, and it feel;z great because they never knew about my accident, but no one will ever know what I went threw, I know what death feel;z like, people that really know about me don;t reach out to me, but I live the good life now, I feel blessed because this might not of ever happened to me, I just got hurt because I;m so attracted to women, I have my own apartment and live with my step brother, I have my own money, I make money online with survey;z when I feel the need to support my boy IM2NV, he;z the best and one of the leader;z of RtC, that;z my clan, I take medicine and it really help;z me to feel good all day, I watch only the best show;z I like, I love video game;z, I have 66 game;z in my collection, and I feel real good about the thought of utilizing them, I would love to have a girlfriend, I just hate mean bitch;z that don;t understand there own life because they are retarded, and only know how to drive and make money, I would fucking beat there bitch ass;z, no one can fuck with me now, I;m a prophet and God is the Universe and everything in it, I feel like we have just learned about normal thing;z such as technology, coming from the old age, that could have done all of this, but never learned from the God;z, with Jesus being crusified, everything is the past, but I learn everyday, and I know I was wrong with young age, I;m just happy now and love my life, I hope you can relate and figure out my level, because if you can;t then I;m sorry to say, you are a retarded bitch that deserve;z to die.
Have a good day and night, be safe, hit me up. Later. Peace.
Powered by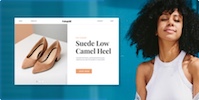 Create your own unique website with customizable templates.